Description
Innokin Podin Vape Kit
Small size, big flavours. The Innokin Podin Vape Kit is compact, stylish and well performing.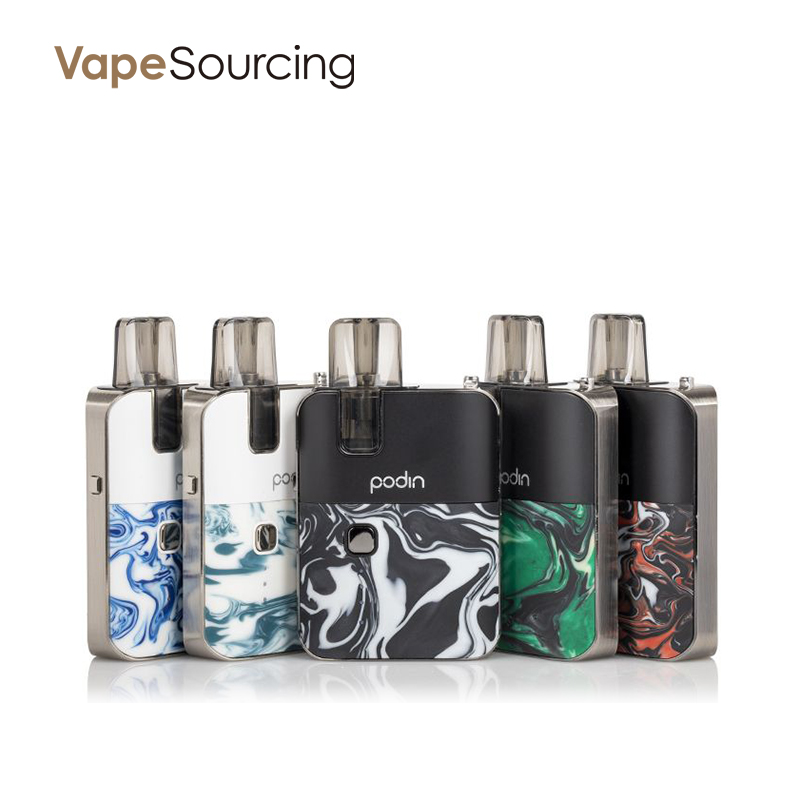 The Podin vape is ultra-fast and features both auto-draw and button activated vaping, so you can choose between the two!
It's adjustable wattage allows you to alternate between 8 Watts and 9 Watts for that bit of extra power. Just long press the button to increase the heat for more great flavours and vapour.
Podin Pods are reusable! Reduce plastic pod waste and simply replace the coil instead of the whole pod. The pod is also easy to fill, simply lift the side tab to fill the 2ml pod quickly.
Innokins Podin device is also stylish and convenient. The micro USB Lanyard upgrades your vape experience. Carry your Podin in style with a lanyard that's also a micro USB charging cable.
It's long lasting 800mAh battery is charged via micro usb and the Podin features a full range of integrated safety protections. The Tri-LED Battery level indicator shows clearly how much batter you have remaining. Features include:
Overheat Protection
Charging Protection
Short Circuit Protection
Over-discharge Protection
Available in two beautiful designs and colours including:
White Marble
Black Marble
Product Specification
Features
Lightweight design
Button and inhale activated
Replaceable Coils
Multiple safety protection
2ml side filling refillable pod
Long lasting 800mAh built in battery – 3.7V
10 Sec cut off time
2ml Pod capacity
Device dimensions: 61x46x16mm
Wattage range: 8W-9W
Coil Resistance: 1.3 Ohm
As of 09/01/2020 this device is only available at selected stores and our online store. Selected stores at the moment is limited to our new Brighton Store.